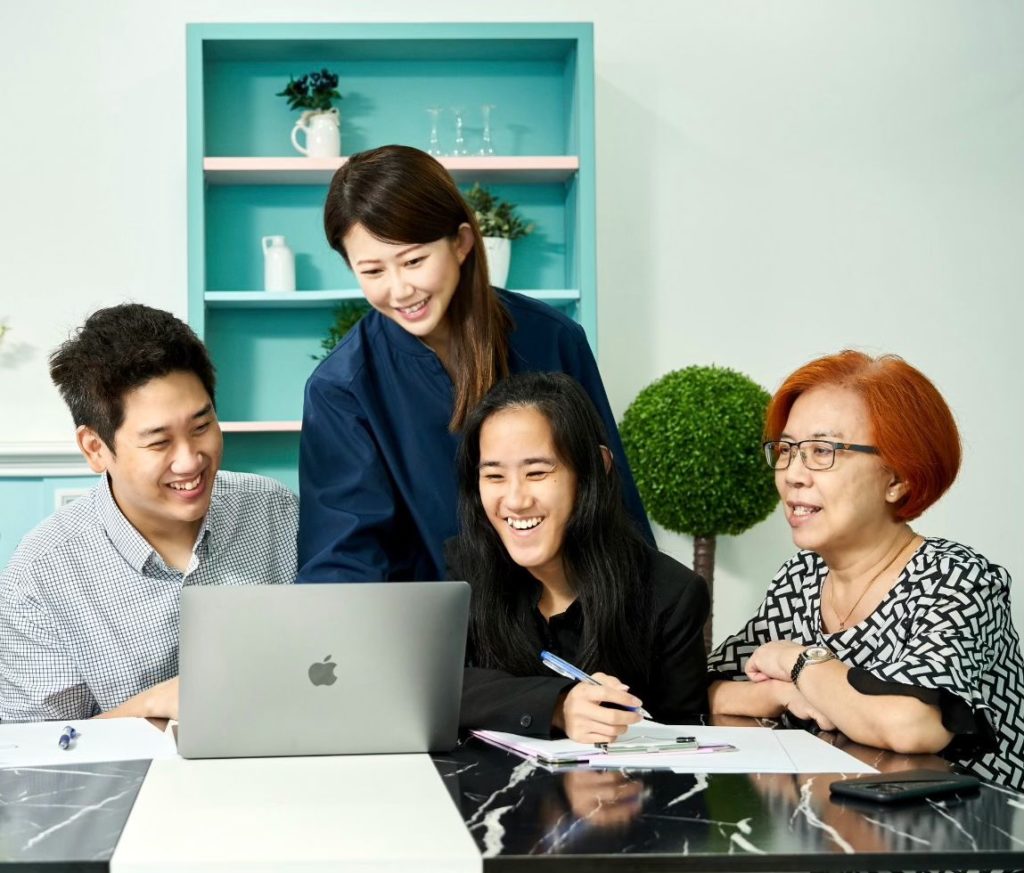 You might be taking steps towards your next big adventure and keen to join the education industry. Yet, you want to be given the opportunity to learn and build a strong portfolio.
Being part of the WS Family, we work towards a simple mission: to help our students improve and gain confidence.
We welcome dynamic and ambitious individuals sharing the same passion to join us on this Writers Studio journey where we can learn, grow and achieve goals for our career together.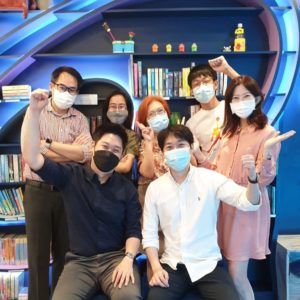 You must be curious about the positions we have available for hire and what it is like working at Writers Studio. Well… there's no better way than to hear it first-hand from us (employees at Writers Studio)!
Job Vacancies:
Unfortunately, at this time, we don't have any job vacancies for support staff. Click here to see other vacancies.
Testimonials from Staff
Writers Studio is the place to work for if you enjoy working for receptive bosses and a welcoming work environment. From a junior staff and now a manager, I have gained so much satisfaction at work. My colleagues are like family to me now. The company provides clothing budget and birthday incentives too. A significant impact the company made for me is to support me in my studies. My bosses support professional growth and I feel happy to be part of a highly progressive company. They are compassionate and always incentivise me whenever I put in my best effort. It is really nice to be part of an understanding team.

~ Bryan
I am not sure if I will ever meet another team who truly cares for their staff and going the extra mile to understand their colleagues better. I like the warm culture at Writers Studio. As someone who is introverted and shy when communicating with others, this job has given me more confidence and I enjoy the friendly and encouraging atmosphere.

~ Wee Xin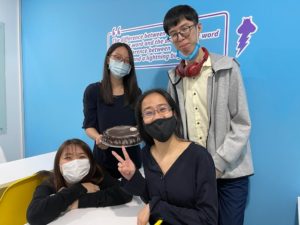 Everyone is so nice to me. I enjoyed working here and this is the second time I am returning to working with Writers Studio. I enjoy the comfortable pace at which I am allowed to pick up new skills. My managers are understanding and I am adequately trained to handle my role.


~ Xu Qing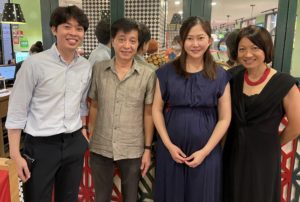 I feel welcomed in a large team. I started out at Writers Studio with a small role. With the close attention and training provided, I am now able to contribute much more. I feel valued as a staff. We are allowed to speak our minds as my supervisors are very understanding and receptive. Language is not a barrier for me now as I find myself improving a lot from the interactions with my colleagues.
I have recently been promoted for my positive efforts and this is really significant to me.

~ Lintang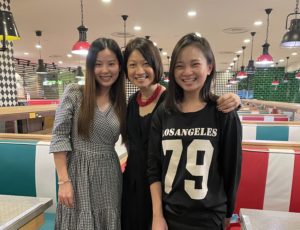 Although I am in a supervisory role, I feel at ease speaking to my junior team members. If you like working with children and teachers, having them milling around you is going to be a joy. On Teacher's Day, even staff (not only teachers) get a token of appreciation from the kids as we take care of their needs before and after class. I like the dynamism and energy here. Everyone is motivated to strive for the best for our students. Being a long term staff, I have grown with the company. I enjoy how the bosses reward me with surprises such as overseas trips to Europe.

~ Huifang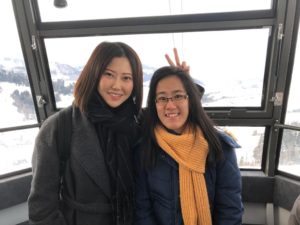 The most memorable part about working in Writers Studio is the way I am allowed to push myself beyond my limits. I graduated overseas with distinctions in my final year. I have always been looking for a company that gives me the chance to prove myself. Here, my opinions are valued and I can see my ideas coming to fruition. We can do more to improve on education in Singapore. I am very happy to have contributed much as a member of the curriculum team. It was very insightful. I learnt to be meticulous and creative when I worked with the founder.



~ Yixuan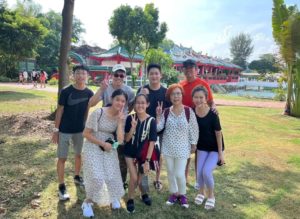 Age is just a number. Having tried different places, Writers Studio is a company that attaches value to their admin staff not by their age and not by their qualifications. I feel valued and also surprised when I receive my incentives quietly into my pay. Most importantly, I feel valued as we receive perks and benefits on certain public holidays. The team is busy and we need to serve many students, but
at the end of the day, I enjoy working with the people here. They are nice, kind and caring.



~ Elaine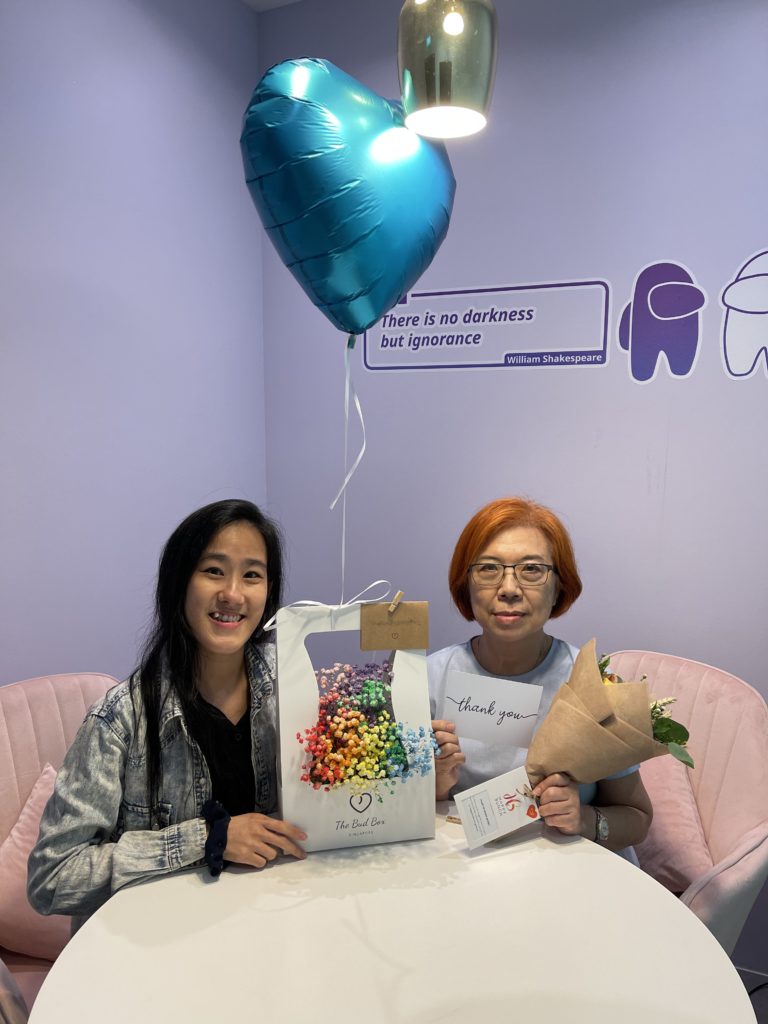 The camaraderie with my colleagues extend to the founder whom I assist closely. I have been working with her for five years now. She is a hands-on boss, very hardworking and dedicated to the team. Thank you for the warmth, the kindness and birthday celebrations year after year. It's a job where I get to have real fun with the kids and the teachers.

~ Grace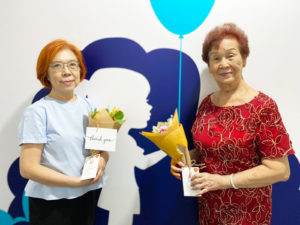 I have been teaching at Writers Studio since its inception. Time has really flown! What makes me happy to work here is the fact that I feel appreciated by my students, colleagues and bosses. I am allowed to infuse my teaching style into the lessons while retaining the centre's approach. As a staff, I am a respected member of the company with ample support given by my superiors whenever I need them.


~ Diana Loi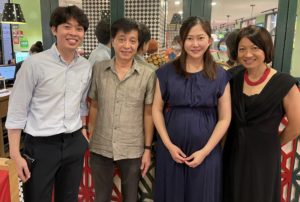 Watching Writers Studio grow from a small tuition centre to where it is today makes me feel proud to be part of this family. I spend 6 out of 7 days teaching at the centre. From its lesson materials to the holiday programmes, I can only say that the team puts in their 101% best in making sure students are getting the best from the time and money that they spend here. Teaching is all about integrity and responsibility. WS has been steadfast in maintaining their education philosophies and the respectful way they treat their teachers who go the extra mile for the students.

~ Karen Yeong
Just a couple of years ago, I was looking for a job that gives me room to grow. I started as a junior staff and got plenty of chance to learn here. I work closely with my director who is generous with her encouragement (and incentives). My opinions are always appreciated and mistakes are condoned so long as my efforts are sincere and heartfelt. It feels great to be trusted!


~ Jacqueline Cher