Careers
Thanks for visiting the Writers Studio School of English careers page.
You can find information about current vacancies and resources to support your application on this page.
Working for Writers Studio offers you a unique opportunity to gain experience and develop skills in the field of education.
You will be part of a friendly, enterprising organisation with a strong influence in the private English education field and make an impact with your ideas. Our jobs offer you a scope for versatility, initiative and creativity in a nurturing, patient and supportive environment. To join us, you must enjoy working in a team with a high sense of responsibility. You will enjoy achieving goals with your colleagues and work amicably to bring out the best in the team. We provide an attractive remuneration package and incentivise promising staff who put in effort in working towards company goals.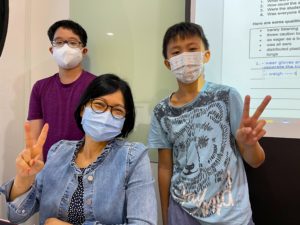 Commitment to Develop Staff and their Career
Writers Studio creates opportunities for staff to advance their careers. We believe that you will want to seek job satisfaction not only by being well-remunerated but you need to grow your skill set. We work with our staff to provide useful courses and projects to enhance your career portfolio.
Child Protection Focus
Every staff that joins us in a teaching and administrative position has to be
student-oriented. We pride ourselves on the level of care given to every student.
If you love working in an environment with young children and teenagers, this is the right place for you.